Ongoing / Upcoming

Events
Dear Colleagues, On behalf of AL Ferdaws Eye Hospital, we are honored to invite you to AL Ferdaws Eye Hospital Meeting (PhacoTear) that will be held ...
15
June
8:00 am - 6:00 pm
Grand Nile Tower Hotel, Cairo, Egypt
15
June
8:00 am - 7:00 pm
Hilton King's Ranch Hotel, Alexandria, Egypt
22
June
8:00 am - 6:00 pm
Alexandria Faculty of medicine, Convention Center
Welcome to the Annual Conference of the Alexandria University Ophthalmology Department. Our goal is to create an environment of collaboration, education and dialogue that will ...
24
August
8:00 am - 6:00 pm
Hilton Alexandria Green Plaza
20
September
8:00 am - 6:00 pm
Radison Blu AlexWest Alexandria, Egypt
11
October
8:00 am - 6:00 pm
Steigenberger ALDAU Hotel, Hurghada, Egypt
Grand Nile Tower Hotel, Cairo, Egypt
Dear Colleagues, We are delighted to invite you all to the Nour El Oyoun Specialty Center 2023 scientific conference in Cairo, Egypt 26 May 2023 at ...
Hilton Alexandria Green Plaza
Dear colleagues, On behalf of Alexderma group and Dermaclinic family, it is our great honor to invite you to take part in the Alex Dermatology & ...
InterContinental City Stars Cairo Egypt
We're honored to announce EOS 2023 and I hope you will join me in the work ahead, as we strive to make EOS the strongest advocate for our disciplines and our professions ...
Hilton Alexandria Green Plaza
On behalf of Ophth Alex 2023 Board members, it is our great honor to invite you to take part in The 4th Annual Meeting of ...
15
March
8:00 am - 7:00 pm
Hilton Cairo Heliopolis Hotel
10
March
8:00 am - 6:00 pm
Mirage Smouha Hotel, Alexandria, Egypt
01
March
8:00 am - 6:00 pm
Marriott Mena House Hotel, Cairo, Egypt
03
February
8:00 am - 6:00 pm
United Arab Emirates at Hilton Abu Dhabi Yas Island
On behalf of the Emirates Society of Ophthalmology, the national platform for ophthalmologists in UAE, it gives us great pleasure to invite you to join us at the 20th edition of the Emirates Society of Ophthalmology Conference (ESO 2023) ...
12
January
8:00 am - 6:00 pm
Annual meeting of the Ophthalmology Department, Kasr El-Ainy Hospital – Cairo University, We are very pleased to have you all with us, The Meeting will take place on the 12 – 13 January 2023 ...
23
December
8:00 am - 6:00 pm
Egyptian association of pediatric ophthalmology & strabismus that will be held 23 December 2022 in Grand Nile Tower, Cairo, Egypt. ...
30
November
8:00 am - 6:00 pm
On behalf of the board of the Egyptian Ophthalmological Society, we are pleased and honored to welcome all attendees and participants of our international conference. ...
25
November
8:00 am - 6:00 pm
Hilton Cairo Heliopolis Hotel, Cairo, Egypt
Organizing WITH RM events
RM Events is the First company in Egypt to specialize in medical information technology support. It was established in 2002 & proved in a very short time, through its well-trained team and employees, that quality rules. Through the past years, the company gained a large market share within Egypt & Middle East.
get a closer look
The following facts and statistics highlight RM Events' activity throughout the years. You will get a closer look into how many conferences we have organized, as well as the locations, broken down by the year.
70
+
International conferences
126
+
live transmission hours
982
+
national conferences
155
+
Media video episode
CLIENT REVIEW
Our Success Stories
Clients Story
"RM Events has been amazing - congratulations."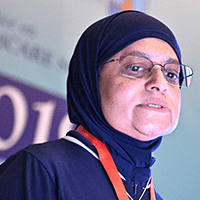 Sabiha Essack
"Dear RM You really exceeded our expectations on all aspects 💐"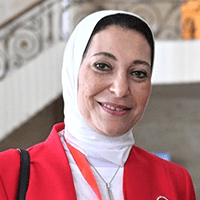 Mervat Kassem
"جزيل الشكر والتقدير RMEvent على هذا الاخراج الرائع التميز والراقى للمؤتمر. سعدت وسعدنا جميعا بالتواصل والتعاون معكم. بارك الله فيكم ووفقكم ومن نجاح لنجاح ان شاء الله. "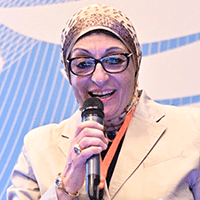 Magda EL-Massik
"Thank you all RM team for your great efforts. It has been a pleasure working with such a team."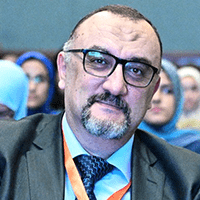 Wael M. Samy
كل الشكر و التقدير لمجموعة الكرام على التنظيم الرائع و المتميز للمؤتمر و اخراجه فى ابهى صورة RM للدرجة اللى جعلت نائب الوزير و نائب رئيس الجامعة و رئيس جامعة فاروس يشهدوا بان هذا المؤتمر هو الاكبر فى تاريخ كليات الصيدلة الحكومية و شهادة من الحضور و المتحدثين بشياكة الحدث و رقيه و تميزه كل الشكر للاخ الحبيب د ماجد قاسم على الحرص على كل التفاصيل و الافكار المستنيرة دائما شكرا على مساعدتك و سعة صدرك فى تحمل كل مخاوفنا "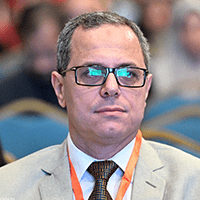 Sherif Rostom
"الف شكر ومبروك التنظيم الرائع وان شاء الله يستر النجاح"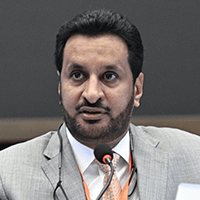 Mohammed Almutairi
"Thank you for inviting me to such a great conference. Really impressive!"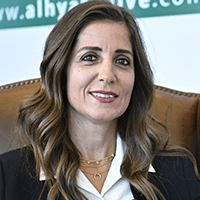 Lara Attallah
"Thank you very much for having me in this well organized informative elite event with multidisciplinary discussions relevant to cardiovascular disease prevention and management"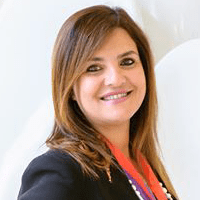 Doaa Genena
"Thank you so much. It was really a wonderful conference, Very well organized, every effort was done to satisfy all the attendees. For myself, I enjoyed it. Best wishes for you"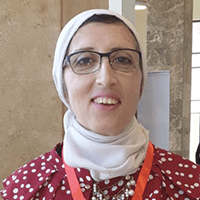 Sasha Youssef
Proactively integrate premier schema team driven potentialitie. Dynamically go forward testing procedures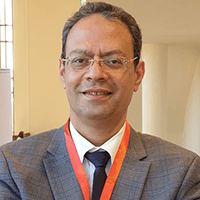 Amr El Hadeedy
"The DAPT and NOAC session is the first time I attend a hall without a single empty seat in the audience, one young attendee was so kind and gave me his seat when he saw me standing at the back :)"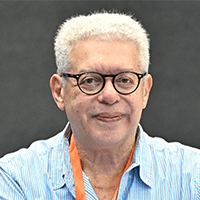 Hany Ragy
"It was my first experience with UroAlex, a really good event, wish to update my uro. more, see you next year"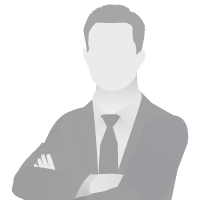 Khaled Mohamed Emam
"Great job guys…..loved working with you 😍😍 Thank you all "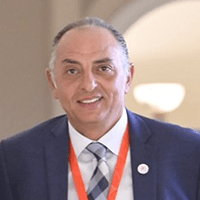 Hazem Rashad
"Thank you for including me in this excellent session. It was wonderfully organized and executed, and I enjoyed my trip to Egypt immensely. I especially appreciated the tour you organized. It was truly a great pleasure."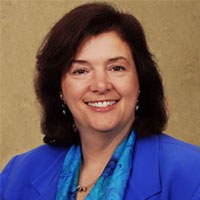 Cynthia Roberts
"It was a great honor to be invited to your wonderful meeting. The hospitality is world class as was the AV team. Many thanks for everything and looking forward to meeting you in the near future. "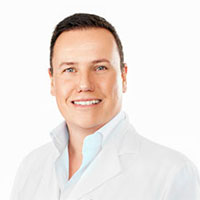 Erik Mertens
"Thank you and congratulations to all. It was a great session and I very much enjoyed being a participant, so thanks for including me. The meeting was very good and very well organized, in particular, the AV side of things; Again congratulations. On a personal note, thank you for your wonderful hospitality."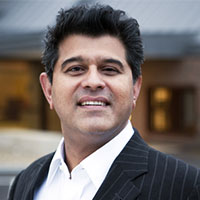 Sheraz Daya
" I just wanted to thank you for the exceptional organization of the EOS meeting especially the AAO session that turned out to be a great success. The AV team was outstanding and all the details were taken care of ... This is not unusual for your team. Thank you on behalf of our guest speakers and the AAO."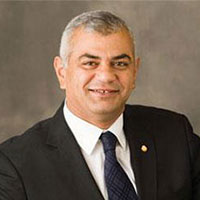 Alaa El Danasoury
" This is how I can thank all our ONE TEAMWORK in the list below for the perfect job together to reach this wonderful success for our Watany Ophthalmology Summit WOS2018, Cairo, Egypt. Watany Research and Development Center. Special thanks to RM Events. "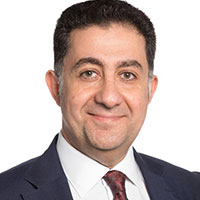 Ashraf Armia
" Thank you, Miss. Azab, for all your professionalism and help in coordinating this meeting."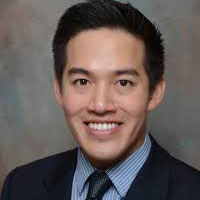 Bradford W. Lee
" Thank you very much Mina. Your proficiency is highly appreciated. "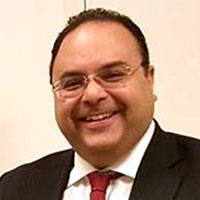 Ahmed ElKarmouty
" I would like to congratulate you on the careful organization of the Summit and thank for the generous hospitality. "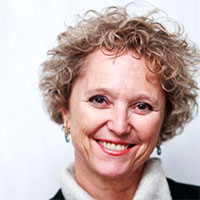 A. Patrizia Tormene
" Great in everything, Professional team.. respectable owner and leader. "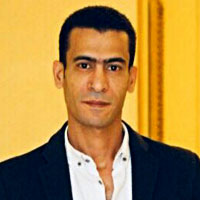 Hany Abdul-Latif
" Very nice organization and fantastic preparing for conferences. "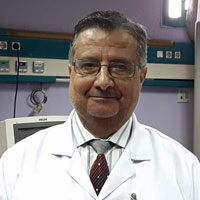 Tarek Aziz
" Professional and decent staff, Thanks for your kind effort. "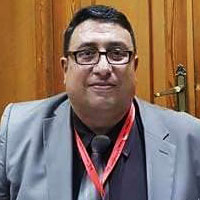 Hatem Elsokkary
" Actually the best in town ربنا يخليكوا لينا "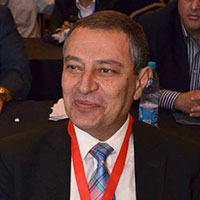 Alaa Al Zawawi
" Excellent Job! Very impressed. "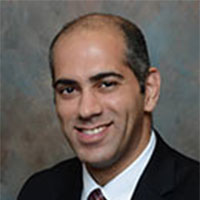 Mohamed fadel abou shousha
" I had an excellent experience with the conference. There were wonderful talks and we were able to share helpful clinical information. The AV team was very impressive. Certainly, one of the best AV teams I worked with! "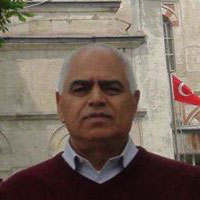 Fadel Abou Shousha
" Perfect audiovisual team as usual. Thank You. "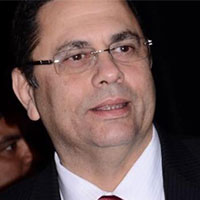 Ahmed El Masry
" Outstanding audiovisual staff. They were very knowledgeable about PowerPoint, embedded videos files, and formats. They were also very responsive to faculty requests. Dina was superb! "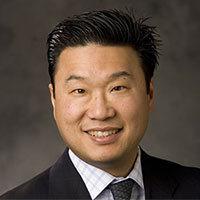 Terry Kim
" Perfect organization. Congratulations on a very successful meeting and many yet to come "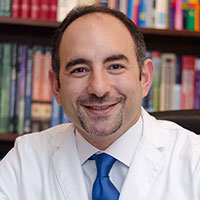 Ramy Riad
" The Watany Research and Development Center (WRDC) would like to thank and recognize the professional performance of RM Solutions company in organizing the Watany Ophthalmology Summit #WOS2017 "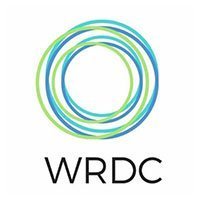 Watany Research and Development Center
" أتقدم بالشكر لشركة RM و علي رئسها رئيس مجلس الإداره د. ماجد قاسم علي المستوي الراقي في تنظيم المؤتمر و النقل عن طريق القمر الصناعي , فهي من أهم عوامل نجاح EndoEgypt 2017 "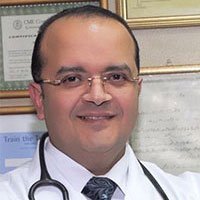 Ahmed Monis
" A very professional team always adapting to the new needs and ideas of scientific meetings and to the newest technologies in the field. RELIABLE!!!! "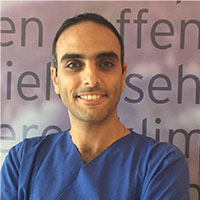 Nader Fawzy
Thank you so much for all your kind help. I am safely back in Athens. I really enjoyed the meeting and everything rergarding this, both professionally and socially. Thanks and regards to professor Samir and all his Colleagues.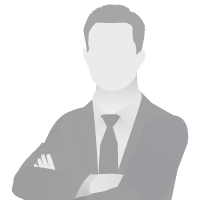 Vasiliki Gemou-Engesaeth
NEED Help
Looking For The
Best Organizer ?
If you need any help or inquiry please don't hesitate to contact us immediately