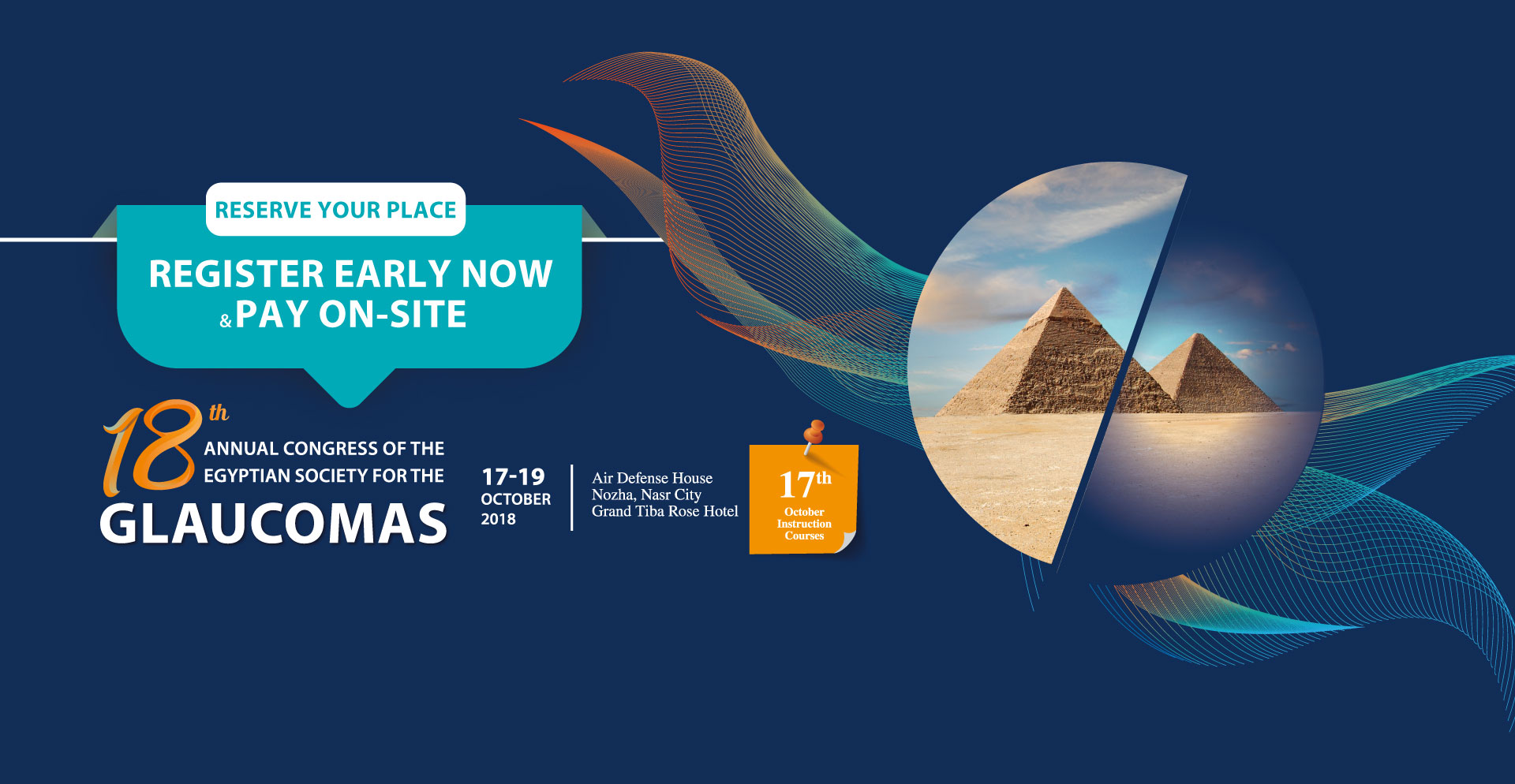 ESG2018
Dear Colleagues,
Once again, it is time for the annual meeting of ESG, an ongoing tradition since 2001. this year the 18th Annual Congress of the Egyptian Society for the Glaucomas will be held on 17-19 October 2018 at Air Defense House – Nozha, Nasr city, Grand Tiba Rose Hotel.
Established in the year 2000 by Professor Dr. Mohamed Ibrahim and Professor Dr. Nabil Sabry together with a prestigious group of glaucoma specialists of Egypt, ESG was the first Glaucoma Society in the Middle East and Africa. Its meetings have been successfully ongoing since 2001, with no interruption.
The organizing committee has planned a rich scientific content for the 18th Annual Meeting; including symposia, panel discussions on hot topics in glaucoma, a wide range of basic to advanced instruction courses as well as wetlabs, and paper sessions. Several international guest speakers have been invited.
On behalf of the ESG Board, I invite you to make your submission and active participation in the meeting. We are all looking forward to welcoming you in Cairo next October.
President of ESG
Ahmad K Khalil, MD, PhD
---
Should you have any further inquiries, follow this website link:
http://esg-conferences.com/