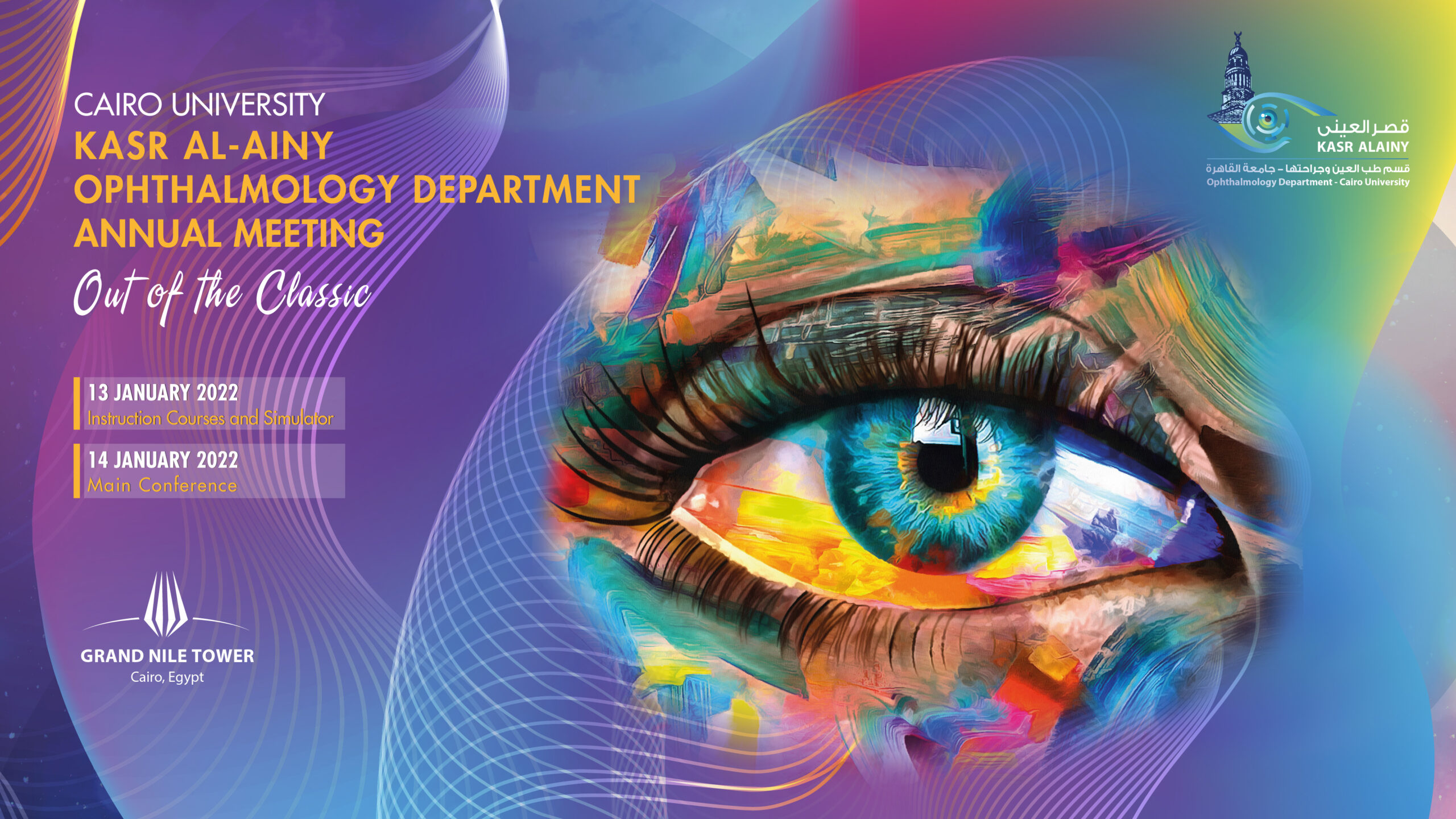 Annual Day of The Ophthalmology Department of Kasr El-Ainy Hospital
For further information or inquiries, please follow this link:
https://www.rm-events.org/kasrelainy-ophth
---
About The Meeting:
Keynote guests, I'd like to personally welcome each of you to the Annual Day of the Ophthalmology Department, Kasr El-Ainy Hospital – Cairo University, The Instruction Courses will take place on 13th January 2022 at LRC, Al Kasr El-Ainy and the Meeting will take place on the 14th January 2022 at the prestigious Grand Nile Tower Hotel, on the banks of the beautiful Nile River in the heart of Cairo.
For more than sixty years, this conference has been held annually, and since that time Kasr El-Ainy's Ophthalmology Department has always been a beacon of light, guiding the ophthalmic community in Egypt with its wealth of knowledge. Throughout this conference, I ask you to stay engaged, keep us proactive and help us shape the future of Ophthalmology.
My personal respect and thanks go out to all of you.
Head of The Meeting
Prof. Dr. Ayman El Shiaty