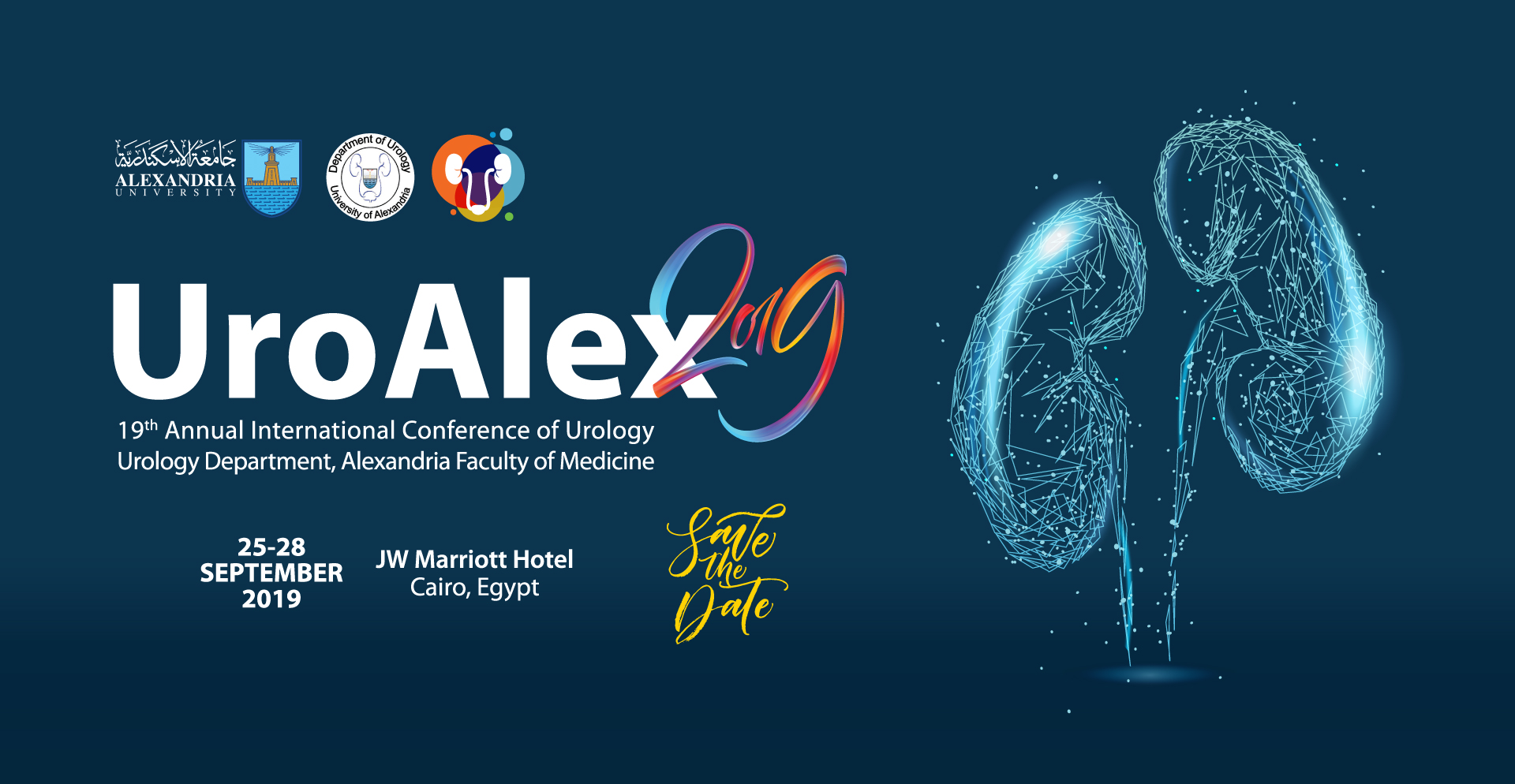 UroAlex 2019
The Organizing Committee Members warmly welcomes you to attend the upcoming 19th International Annual Conference of UROALEX 2019 to be held between the 25th and the 28th of September 2019 at JW Marriott Hotel, Cairo, Egypt.
Firmly established yet dedicated to thinking outside the box, UROALEX 2019 aims to engage the world's best in a hearty exchange of experiences and expertise in research and clinical care providing unparalleled access to groundbreaking research, new guidelines and the latest advances in the urologic medicine uniting world-class professors, leading educational scientists, researchers and research students from all over the world to exchange & share their experiences and research results about all aspects in the urologic field.
UROALEX 2019 regards each one to give their valuable presence at the "19th international annual conference of UROLALEX 2019" working under the theme: Recent advances in Urology that meld brief keynote presentations, speaker talks, Exhibition, Symposia, and Workshops.
---
For further information or inquiries, please follow this link:
http://uroalex.com/