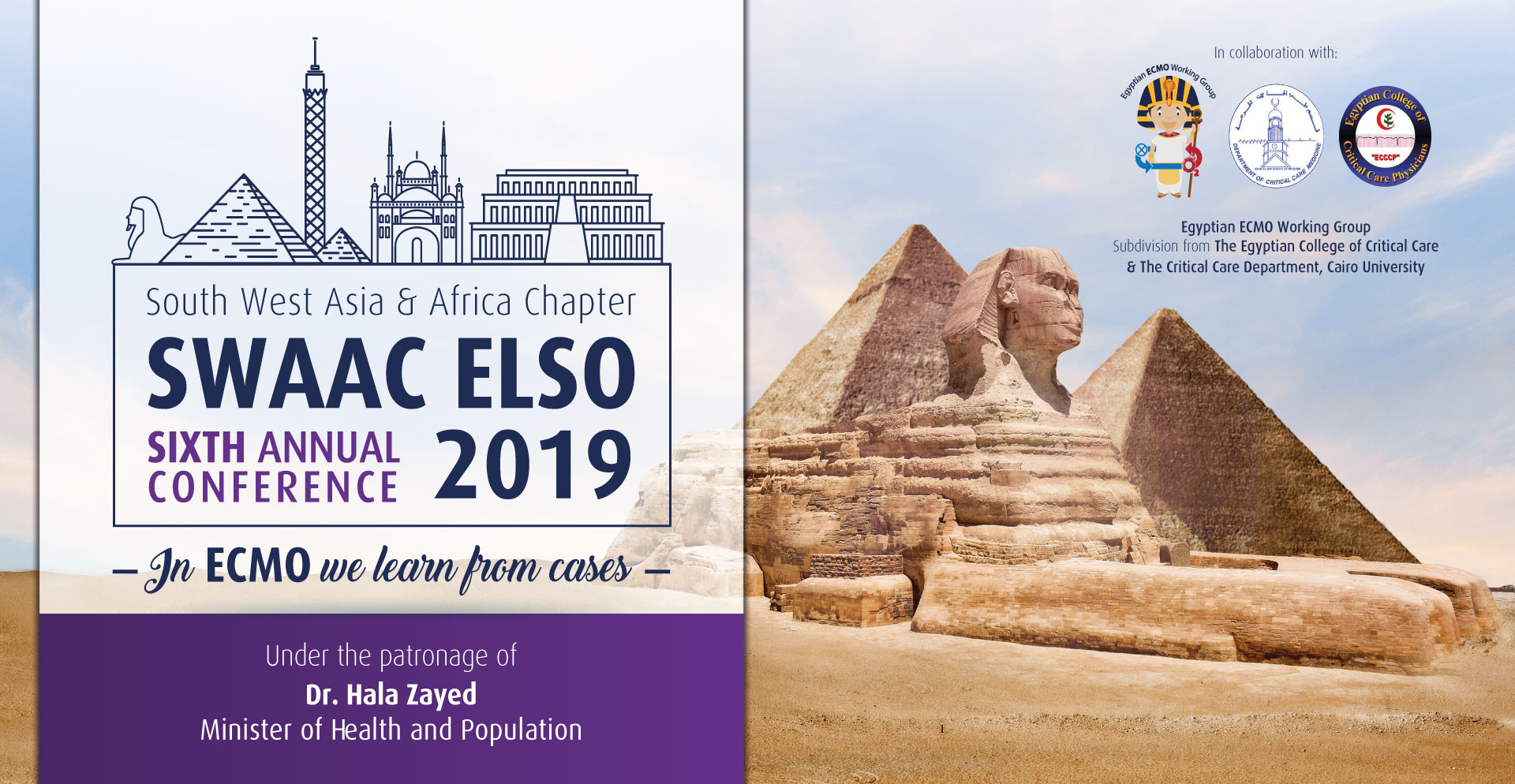 SWAAC ELSO 2019
For further information or inquiries, please follow this link:
---
WELCOME TO SWAAC ELSO 2019
Extracorporeal life support is a rapidly growing tool in the intensive care unit, operating theatre and now in the emergency room.
Thanks to ELSO we now have the data of more than 100 thousand patients survived with the help of ECLS. South West Asia and Africa chapter of ELSO is the newest and the most rapidly growing subdivision of ELSO. More than 14 countries are involved.
The Annual meeting of SWAAC-ELSO is a great opportunity to share experience, knowledge and develop skills through different workshops and lectures. This year we have adopted a new idea to make it more interactive and fruitful. You will pass through basic and advanced knowledge, learn how to face the various challenges during ECMO runs and how to start and improve your program.
With the help of ELSO and our sponsors from the industry, we are gathering the most eminent speakers worldwide to share their thoughts and knowledge with us.
In Egypt the heart of the world and under the umbrella of the Egyptian ECMO working group and the Critical Care department at Cairo University we will meet and more importantly communicate.