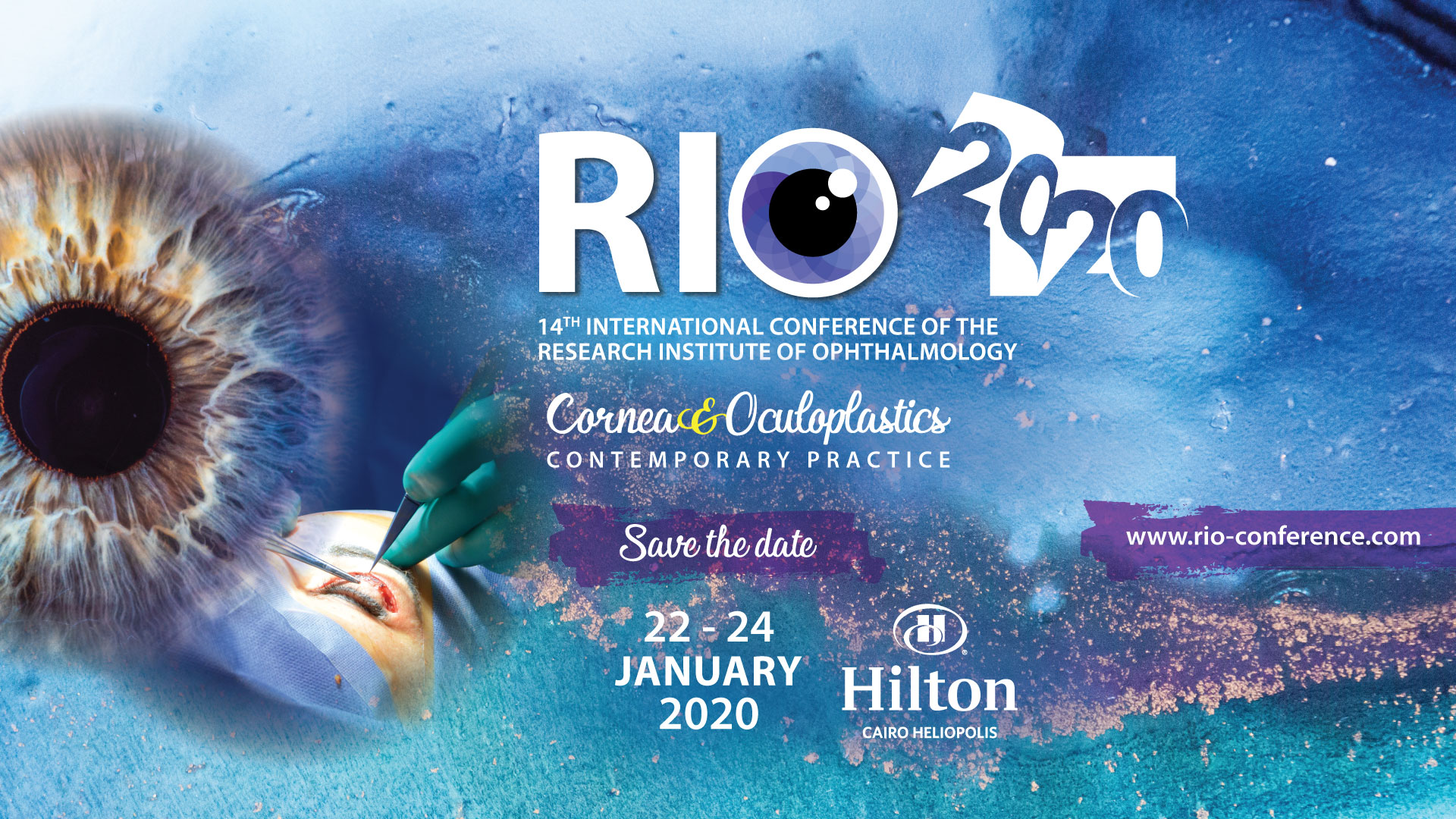 RIO 2020
Dear friends and colleagues,
It is our great pleasure to invite you to the 14th Annual International Meeting of Research Institute of Ophthalmology (RIO). This will be held from 22 to 24 January 2020 in Hilton Cairo Heliopolis, Egypt.
The theme of our conference this year is "Current challenges in Cataract and Refractive Surgery". A highly selective faculty will enrich the scientific program by addressing several controversial and challenging subjects and situations. This will be through lectures, symposia, panel discussions, video presentations and interactive sessions. All this is in addition to instructive courses and wet labs. An exhibition area will present the most updated surgical and pharmaceutical equipment in the field.
Fantastic tours will be offered to visit the charming old and modern places of our inviting and warm city Cairo. Wish you a very nice and memorable stay with friends in Egypt exchanging ideas and opinions both on scientific and social levels.