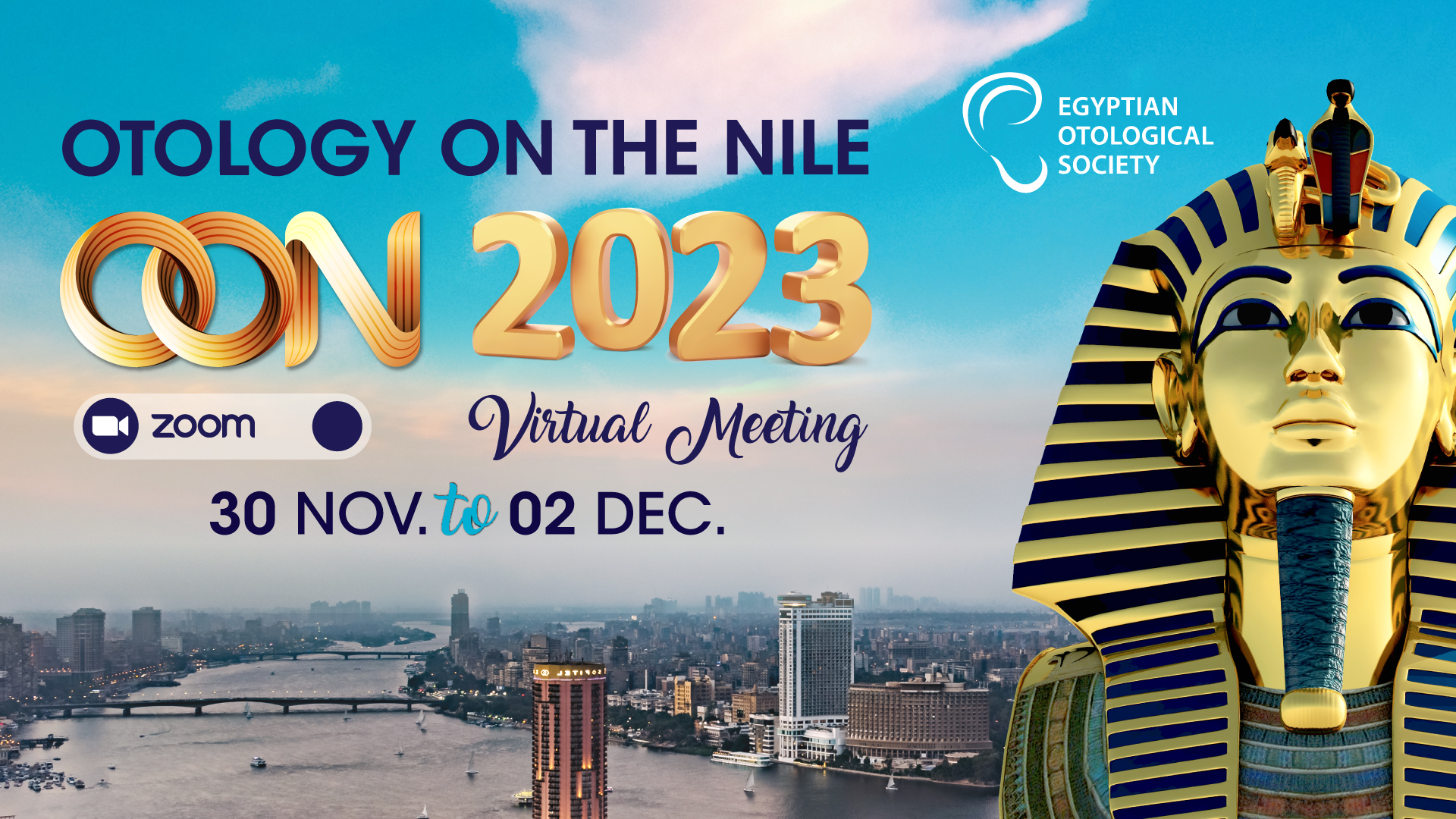 Otology on the Nile
Dear Friends & Colleagues,
Following the success of the past conferences, we are glad to invite you this year to our 23rd Virtual Otology on the Nile International Meeting taking place from 30 November to 2 December 2023.
Our international conference covers all aspects of otology and audiology hosting a large number of international and national experts.
As we are having an otology megaevent in 2024 combining Otology on the Nile with the Mediterranean Society of Otology & Audiology, and Otoalex in one conference, the executive board of the Egyptian Otological Society decided to make this year's Otology on the Nile meeting totally VIRTUAL! This will ensure more international speakers and higher global attendance. Your participation in this event will be much appreciated.
Don't miss such an important forum for sharing the latest updates and the opportunity to network with local and foreign experts in the field of Otology and Audiology adding value to your relevant daily practice.
See you on the 30th of November 2023.