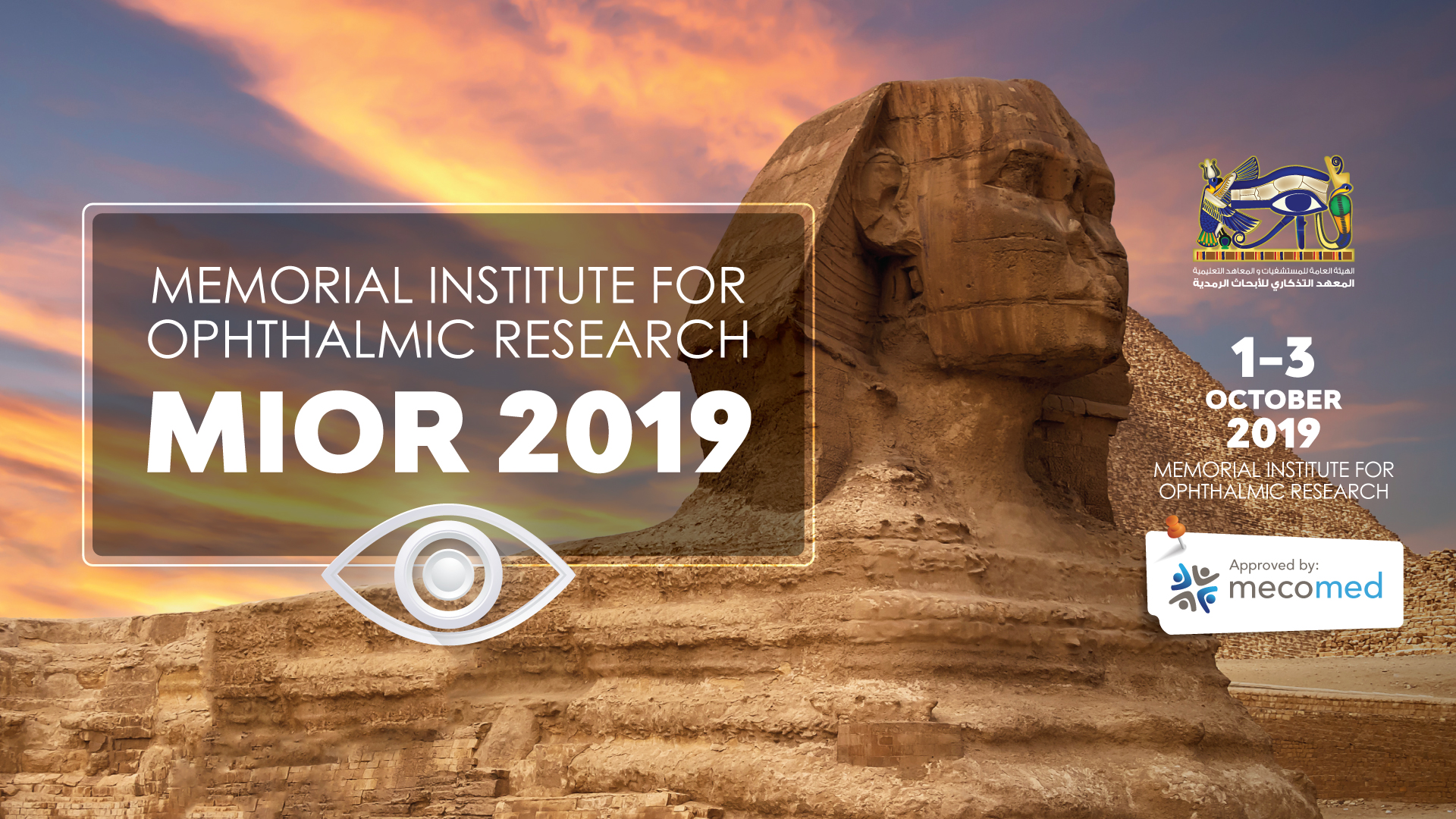 MIOR 2019
Welcome To MIOR
On behalf of the memorial institute for ophthalmic research (MIOR) it's a great pleasure to welcome you to the annual conference of MIOR which will take place from the 1st to 3rd of October 2019 at our research and training center in Giza Egypt.
Now, the MIOR is one of the leading clinical and research center guiding the ophthalmic community in Egypt.
The conference will present a rich scientific program spread over three days including various courses and panels that will cover all sub-specialties in ophthalmology and a special session for our best young ophthalmologist.
We are pleased to have distinguished guest speakers from different countries in addition to our Egyptian experts. We want to highlight the interesting session that will be held on the third day of the conference, 3D video session, using the new digitally assisted visualization system.
Finally, we hope you will find our conference a memorable experience and gain the maximum benefit in our beloved institute.