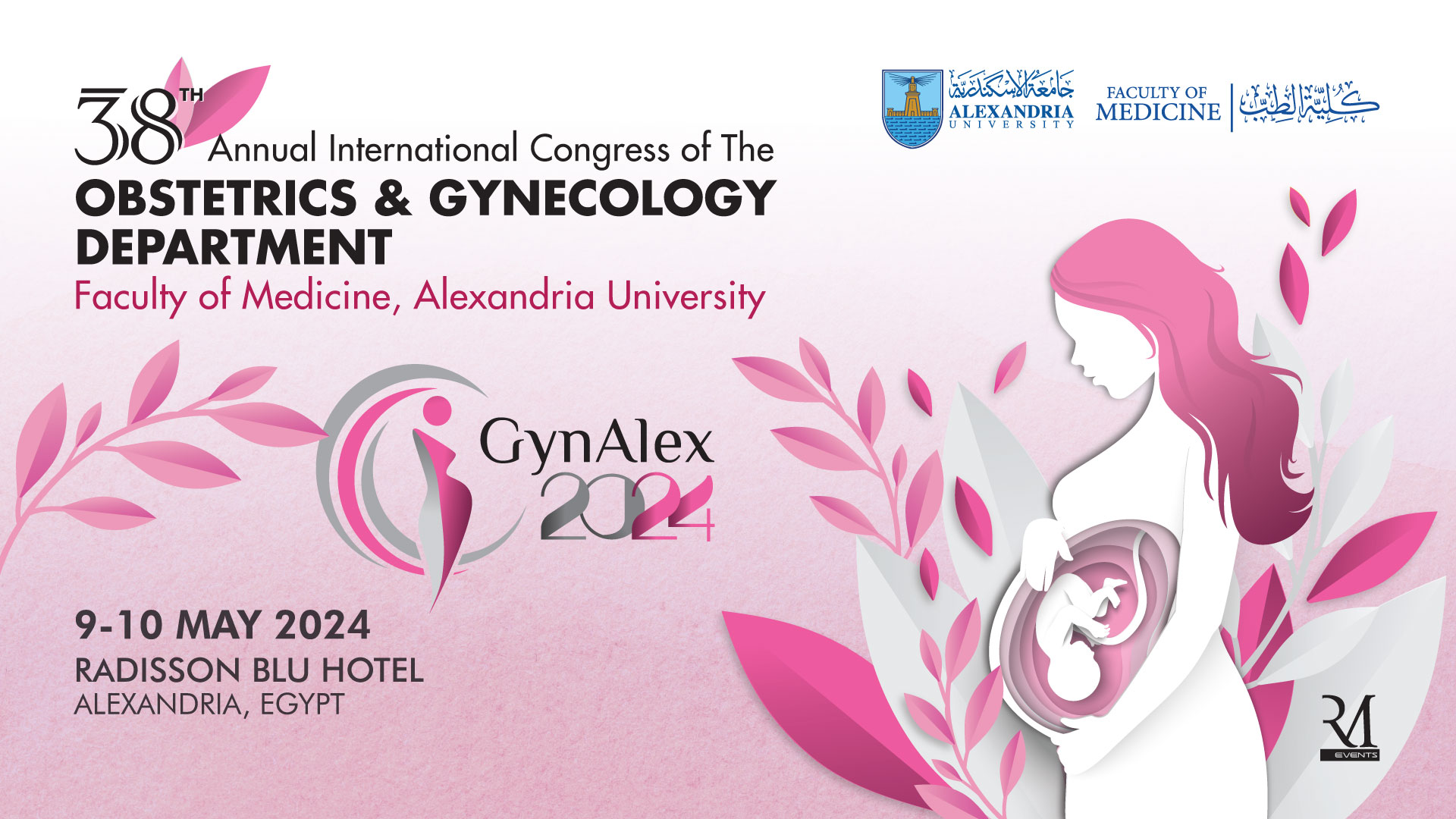 GynAlex 2024
Welcome to the 38th Annual International Congress of Obstetrics and Gynecology Department, Faculty of Medicine, Alexandria University "GYN ALEX 2024", the congress will take place on May 9-10, 2024, at Radisson Blu Hotel Alex-West, Alexandria.
This year promises to be a game-changer, with plenty of surprises awaiting you. We are committed to elevating the congress to unprecedented heights, providing an enriching experience coupled with a wealth of knowledge.
The congress will be of international caliber, graced by the presence of guest speakers and attendees from around the globe.
Our scientific content is meticulously curated, ensuring it is rich, up-to-date, and filled with enlightening insight into various facets of the field of Obstetrics and Gynecology.
In addition, we have organized workshops that promise to enrich your knowledge and provide hands-on experience.
These workshops are designed to provide a comprehensive understanding of the field, making them a must-attend feature of the Congress.
Join us for this remarkable event as we aim to advance the field of Obstetrics and Gynecology together.
We look forward to welcoming you to an unforgettable congress filled with knowledge, innovation, and surprises!
 
GynAlex  Board Members