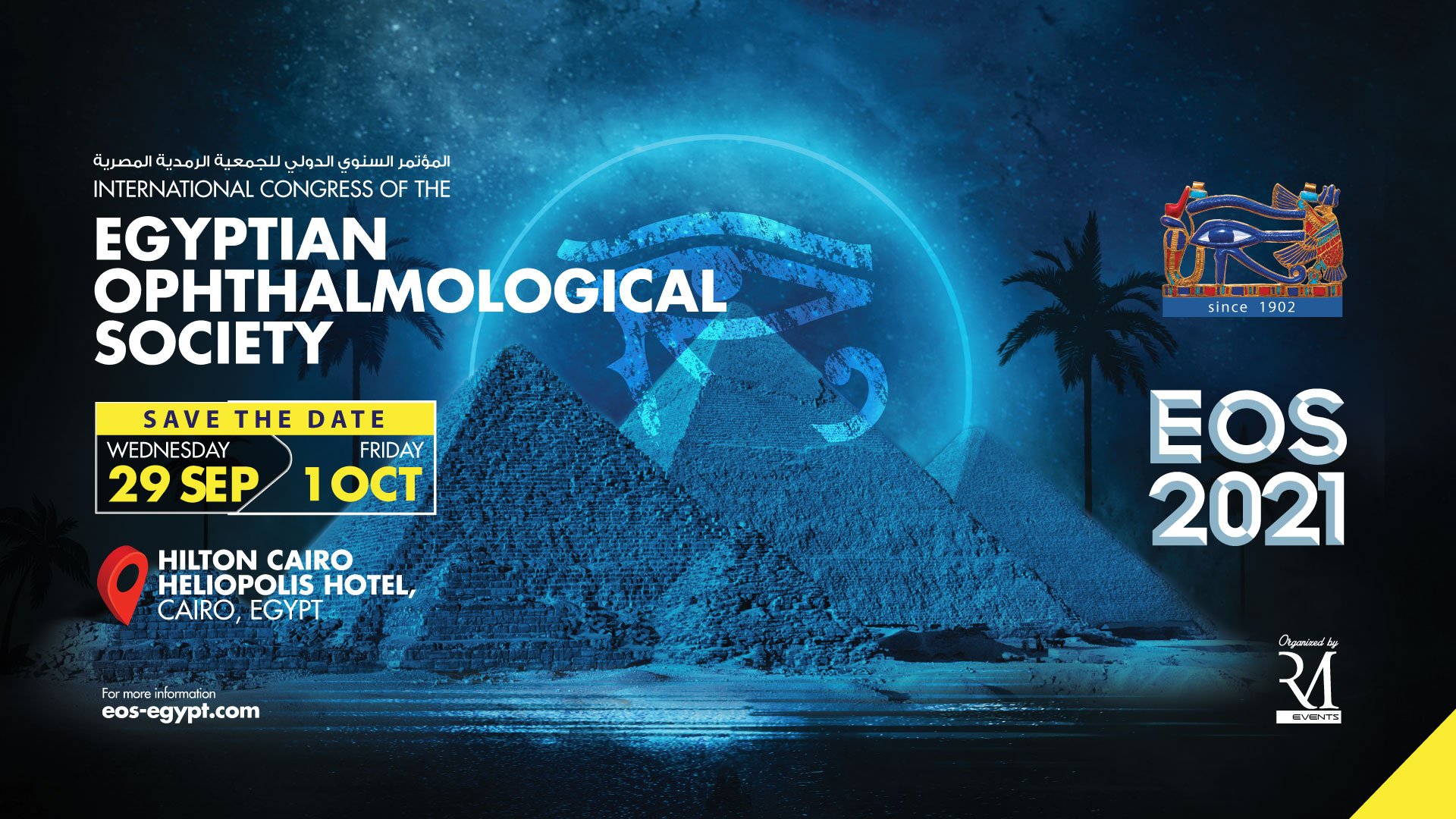 Egyptian Ophthalmological Society (EOS)
On behalf of the board of the Egyptian Ophthalmological Society, we are pleased and honored to welcome all attendees and participants of our international conference in 2021 that will be held from 29 Sep. to 1 Oct. 2021 at Hilton Cairo Heliopolis Hotel, Cairo, Egypt.
The conference will present a scientific program including various courses, panels, and symposia that cover all sub-specialties in ophthalmology.
We are pleased to have distinguished international guest speakers from the United States, Great Britain, Greece, Belgium, Germany, China, Tunisia, Nadi Al Bassar, Algeria, Morocco, Kuwait, Saudi Arabia, South Africa, and other countries.
This year we will have like last year special session of the American Academy of Ophthalmology AAO, and a session of the Greek HSIORIS, and for the first time, a North African session starting a new North African Society of Ophthalmology NASO.
Lastly, we hope you will find our conference a memorable experience and gain the maximum benefit in our beloved city, Cairo.