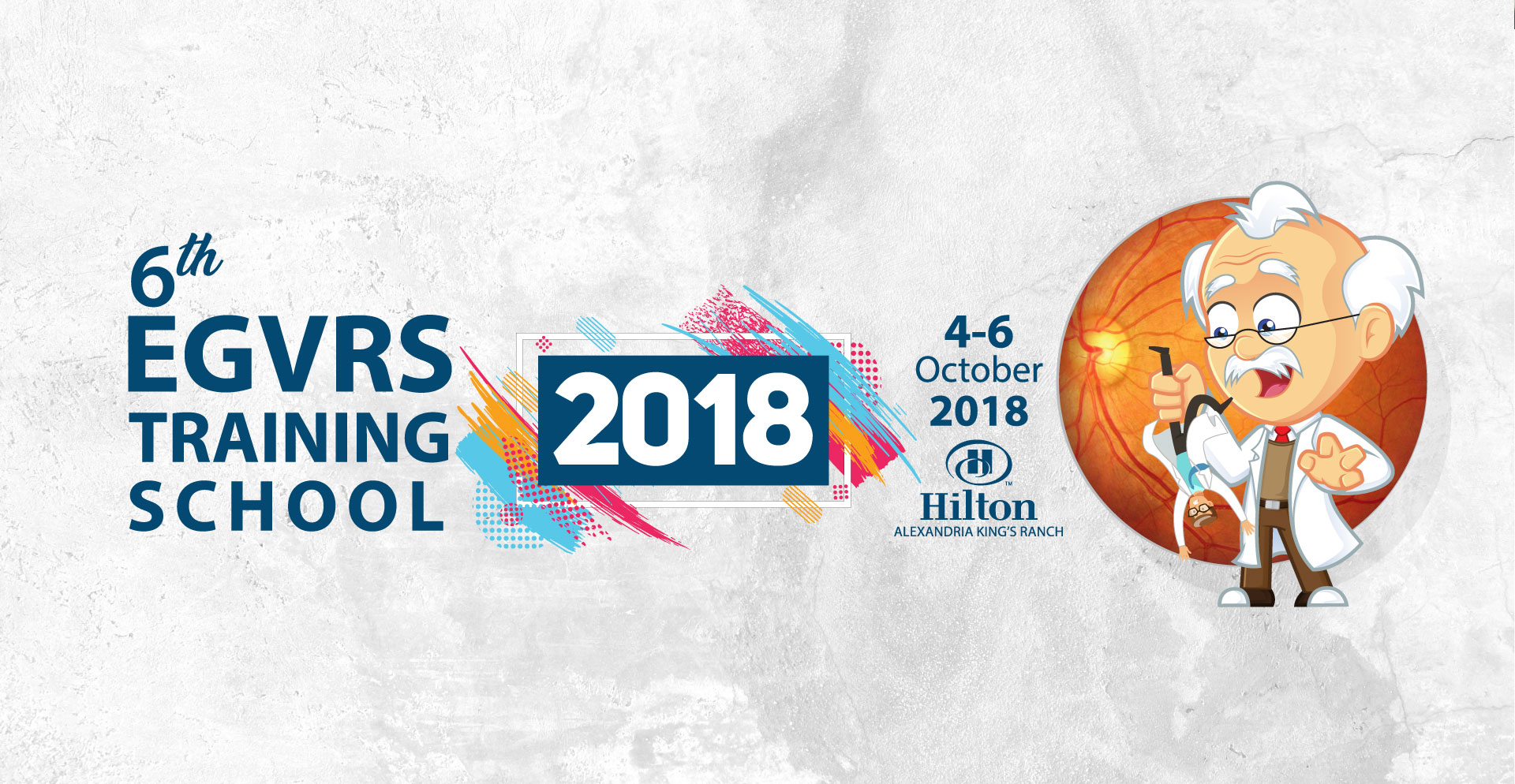 EGVRS Training School 2018
Welcome to EGVRS training school!
Dear Friends and Colleagues,
EGVRS is back again with EGVRS training school, that will be held every 2 years starting 2018. This year we will camp from 4-6 October, 2018 at Hilton King's Ranch Hotel, Alexandria, Egypt. We will be moving north hosted by our dear colleagues in Alexandria at a good time of the year to have 3 exciting days of learning, skill transfer, competition and social bonding too.
The aim of the school camp this year is to have exchange of experience among peers and between different generations and we will go from basics to advanced levels in surgical and medical retina with ample time for discussions and sharing personal experiences….. and will definitely share so many good laughs too….
We will have an intensive skill transfer and instruction courses, large expert panels showing different techniques in surgery and laser retinal surgery and how to be cool when challenged by complications.
The highlight this year will be 3 events: the first will be participants session in which contestants (< age of 40) will compete for best surgical video and medical case over 2 days in the "Retina talent competition" that will take a form similar to the well-known talent program "The Voice". The second highlight will be demonstration Chandelier scleral buckle, vitrectomy for retinal detachment, complications of PDR, and macular holes with discussions of controversies and different techniques in the management of such common diseases. The finale will be a 2 hours "case conference" where we will all scratch our brains to find the clues to solve 12 puzzling cases.
We will give enough breaks in between the scientific sessions for social bonding and short sports competition to make our school complete… Mentally, psychologically and physically too… so be ready!
We promise all of you a 3 days training school that will be rewarding scientifically and socially.
Our mission In EGVRS is to pass the Torch to the next generation and we will be doing it in style!
Are you Ready to join the Real Retina world? … Dare to join us?
See you in Alexandria!
President of EGVRS

Khaled El Rakhawy

Secretary General of EGVRS

Sherif Embabi
Should you have any further inquiries, follow this website link:
http://egvrs.org