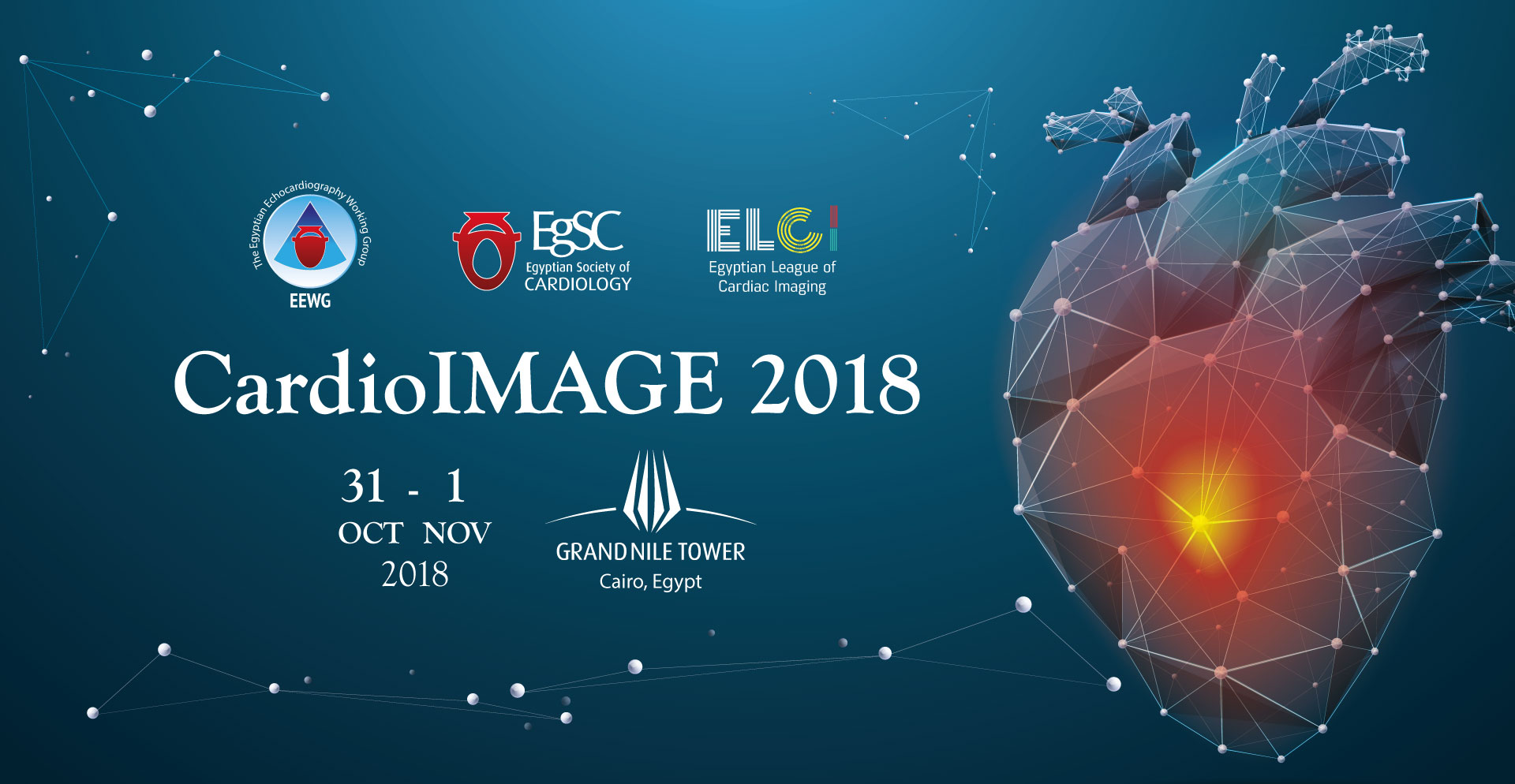 CardioIMAGE 2018
WELCOME TO
CardioIMAGE 2018 in Cairo, Egypt!
Cardiovascular imaging is the flagship of the Egyptian Society of Cardiology and the nation's largest cardiovascular imaging congress.
This year's the working group of Echocardiography in collaboration with non-invasive imaging group set the main themes: are How to image the heart by different modalities and imaging in coronary artery disease.
The aim of CardioIMAGE 2018 this year is to create an exciting forum, in which both clinicians and scientists can present and discuss the most up-to-date technical and clinical findings on the broader spectrum of echocardiography alongside with Computed tomography, Magnetic resonance imaging, nuclear imaging to reach the accurate diagnosis in a fast way. An educational track through 4 workshops in the four techniques (ECHO, CT, CMR and nuclear) will run throughout the Congress, featuring several specifically designed basic courses and sessions.
CardioIMAGE in Egypt-(CIE) is more than just education and science. It is also a fantastic opportunity to meet the greatest experts in cardiovascular imaging in Egypt, to exchange ideas and projects with colleagues who share the same clinical or scientific interest coming from all over the country.
Looking forward to seeing you in Cairo to witness this fantastic collaboration n of working group of Echocardiography with Non-Invasive working group.
---
Should you have any further inquiries, follow this website link:
http://cardioimage.org/