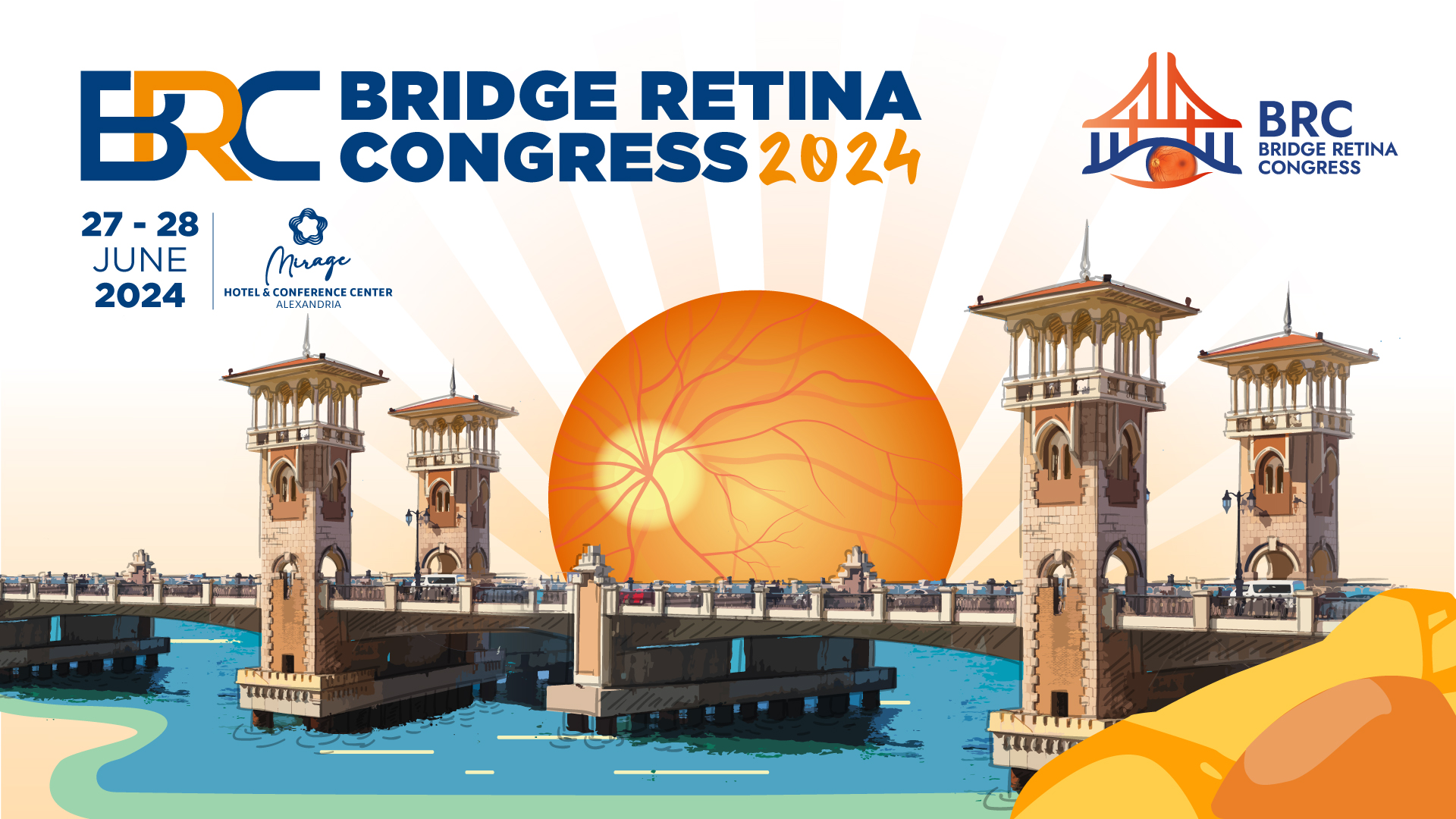 Bridge Retina Congress 2024
Welcome to the BRC 2024 Conference! We are delighted to announce the first-ever Bridge Retina Congress (BRC) 2024, a landmark event in the field of Ophthalmology. This pioneering conference, organized by the dedicated Bridge Retina Congress Committee, is set to take place on June 27-28, 2024,
at Mirage Hotel Conference Center, Alexandria.
The mission of our bridge is to fill the gaps between different Retinal Societies all over the world Our ambition is to elevate this congress to an unparalleled level of experience and knowledge. The congress will be graced by the presence of esteemed international guest speakers, offering a global perspective on the latest advancements in retina research and treatment.
The scientific content of the congress has been filled with cutting-edge information. There will be a wealth of new insights to absorb, promising a rewarding learning experience for all attendees.
Join us for this groundbreaking event as we aim to advance the field of Ophthalmology together. We
look forward to welcoming you to what promises to be a memorable event.
Bridge Retina Congress Committee