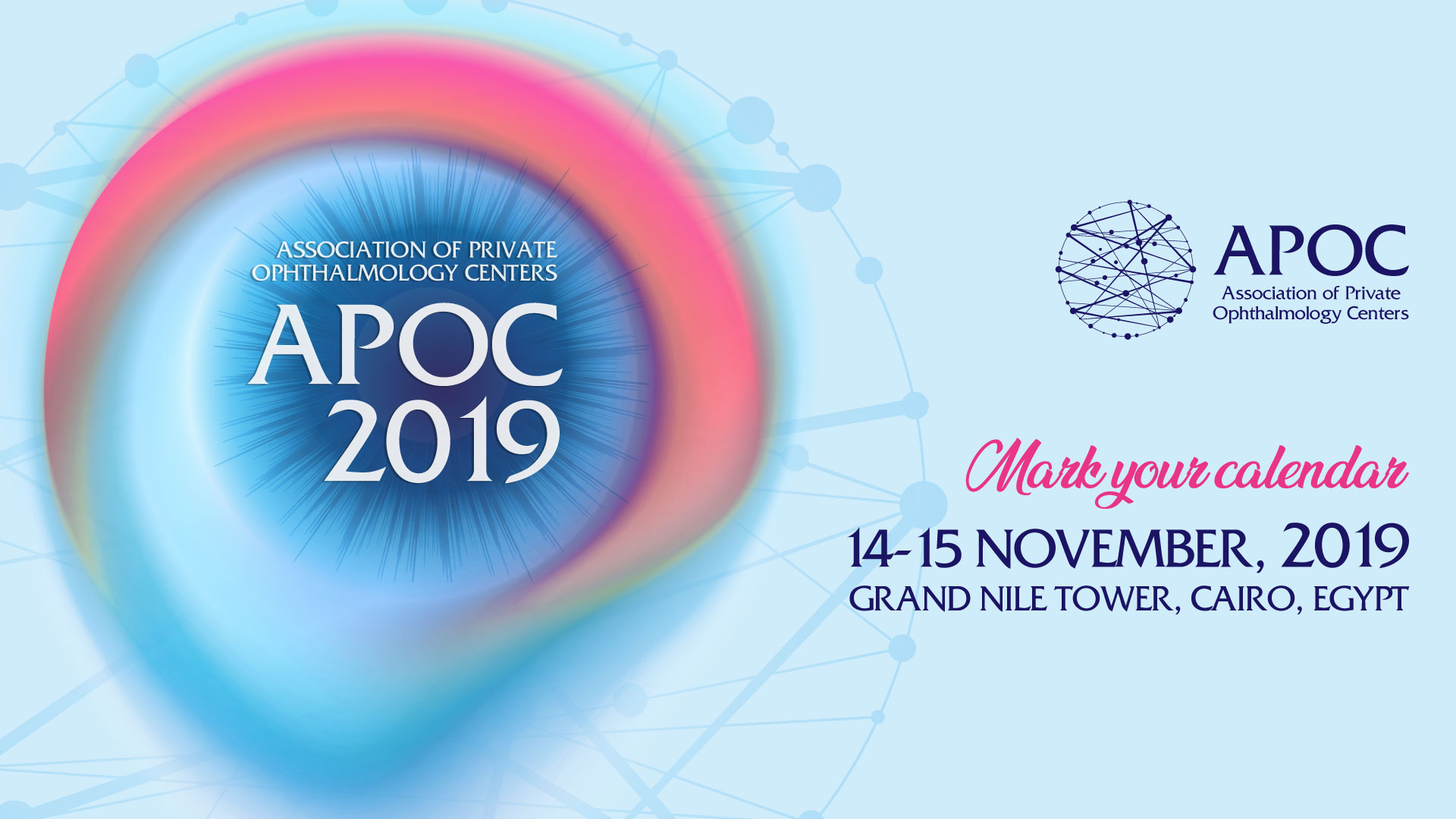 Association of Private Ophthalmology Centers (APOC 2019)
Dear Colleagues,
We are delighted to invite you all to the first meeting of the Association of Private Ophthalmology Centers (APOC 2019) in Cairo, Egypt from 14 to 15 November 2019 at Grand Nile Tower Hotel, overlooking the marvelous view of the River Nile.
APOC 2019 is the fruit of deep collaboration amongst 8 Centers of Ophthalmology with its institutional partners and Board Members.
This Conference will provide a medium to exchange the ideas by the region's most significant scientists as well as the finest doctors in Egypt and the region. Renowned keynote speakers, eminent scientists, and experts from all over the region will contribute their knowledge and will touch on numerous aspects associated with Ophthalmology and hospital management.
Lastly, we are also excited to be hosting various banks and investing bodies to attend the conference to showcase their various leasing facilities and financial tools useful for the potential expansion of our businesses.
We look forward to seeing you in November!
Best Regards,
APOC Board Members
---
Should you have any further inquiries, follow this website link:
http://apoc-eg.com