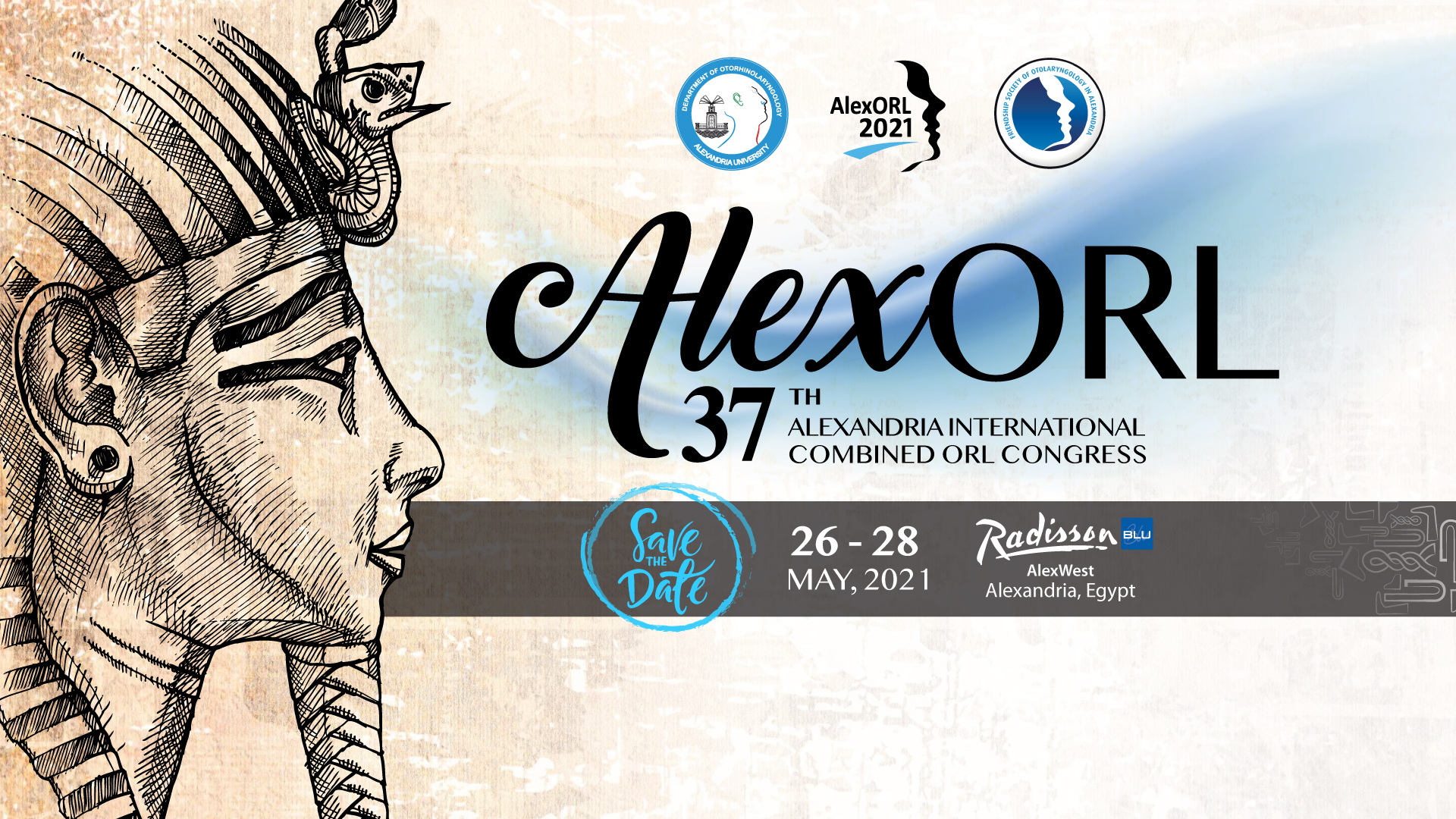 AlexORL2021
For further information or inquiries, please follow this link:
---
On behalf of the Organizing Committee, it gives us a great pleasure to extend to you all a very warm welcome to the 37th Alexandria International Combined ORL Congress (AlexORL2021). This will be held in the period from the 26 to 28 May 2021 in Alexandria "The Pearl of the Mediterranean" with its ambiance, cultural heritage offering all the mysticism of the past, and where the sea, sun, history, and nature constitute a perfect harmony. Over the years, the Congress gained an international reputation as the most well attended Otolaryngology meeting in the Middle East, with over 1000 registrations in the 2019 Congress. This popularity is the consequence of the organizer's commitment to maintaining a high scientific caliber of the event.
Indeed, the 37th Alexandria International Combined ORL Congress has a lot to offer for otolaryngologists and related health care professionals We Wish you a pleasant stay in Alexandria and look forward to see you in our future events.
Congress Chairman
Prof Dr. Ahmed Tantawy
Congress Chief Executive Officer
Prof Dr. Emad Magdy
Congress Executive Committee
Prof Dr. Mohamed Badr El-Dine
Prof Dr. Ashraf Hamza
Prof Dr. Alaa Gaafar
Prof Dr. Yasser Nour
Prof Dr. Ahmed Aly