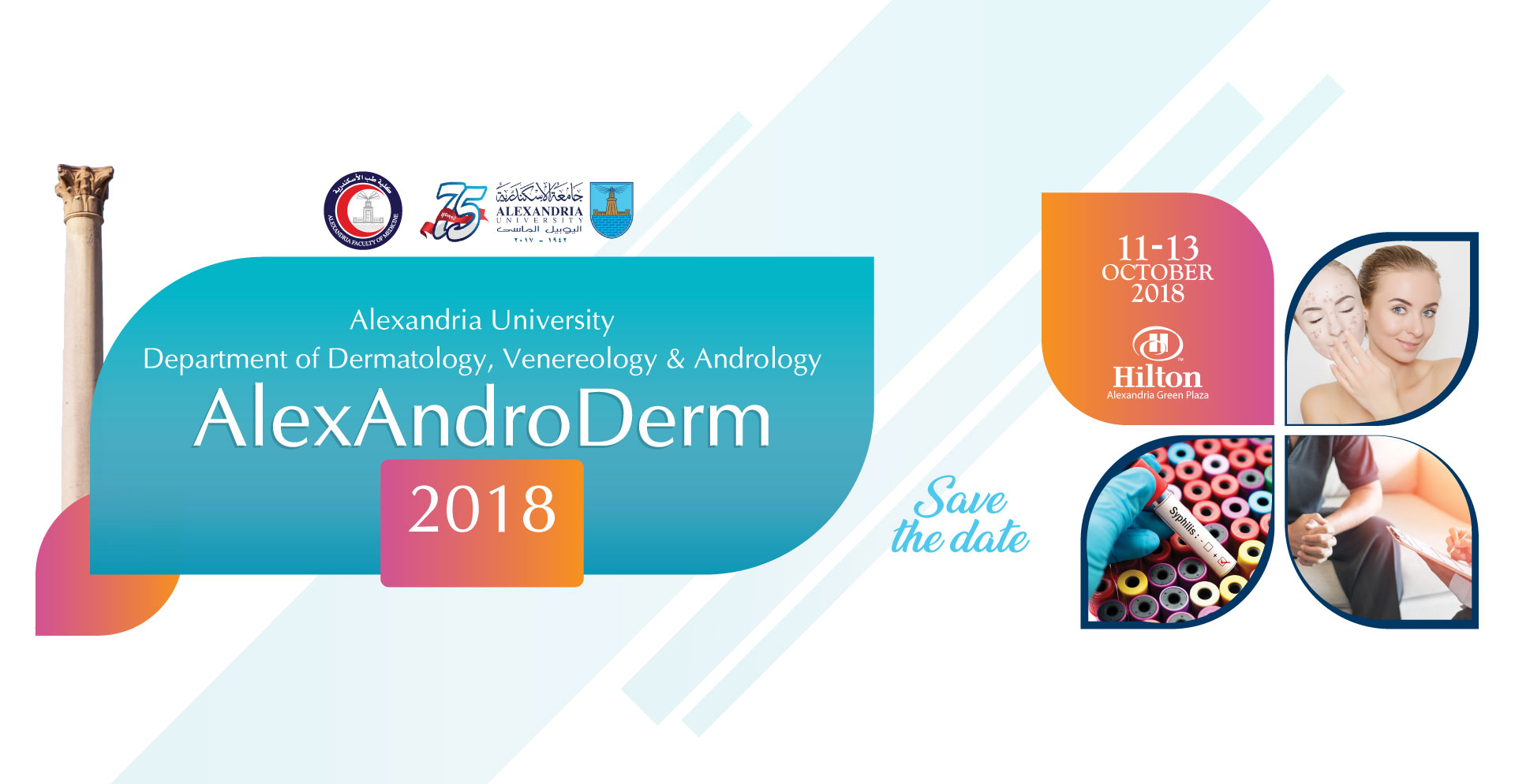 ALEXANDRODERM 2018
WELCOME TO
ALEXANDRODERM 2018
On behalf of the organizing committee, we would like to extend to you all a heartfelt invitation to take part in AlexAndroDerm 2018 which will be held from 11-13 October 2018 in Hilton Alexandria Green Plaza hotel, Egypt.
In the occasion of AlexAndroDerm 2018, we would like to celebrate the 75th Anniversary of Alexandria University and the Diamond jubilee of the Department of Dermatology, Venereology and Andrology.
This scientific program is unique, contemporary, cutting-edge and comprehensive, providing a forum for intellectual discourse on new, exciting and controversial issues in all subspecialties.
The conference scientific committee is enriched with eminent speakers from Egypt as well as international speakers.
During AlexAndroDerm 2018, we promise to provide you with an exceptionally valuable experience, hoping that you will enjoy the scientific content, the wonderful weather and the awesome city of Alexandria.
We hope that our conference will fulfill the demands and needs; covering most of the topics and enabling all of us to share and experience our common passion, hoping that the outcome of this meeting will be fruitful.
---
Should you have any further inquiries, follow this website link:
http://alexandroderm.com/