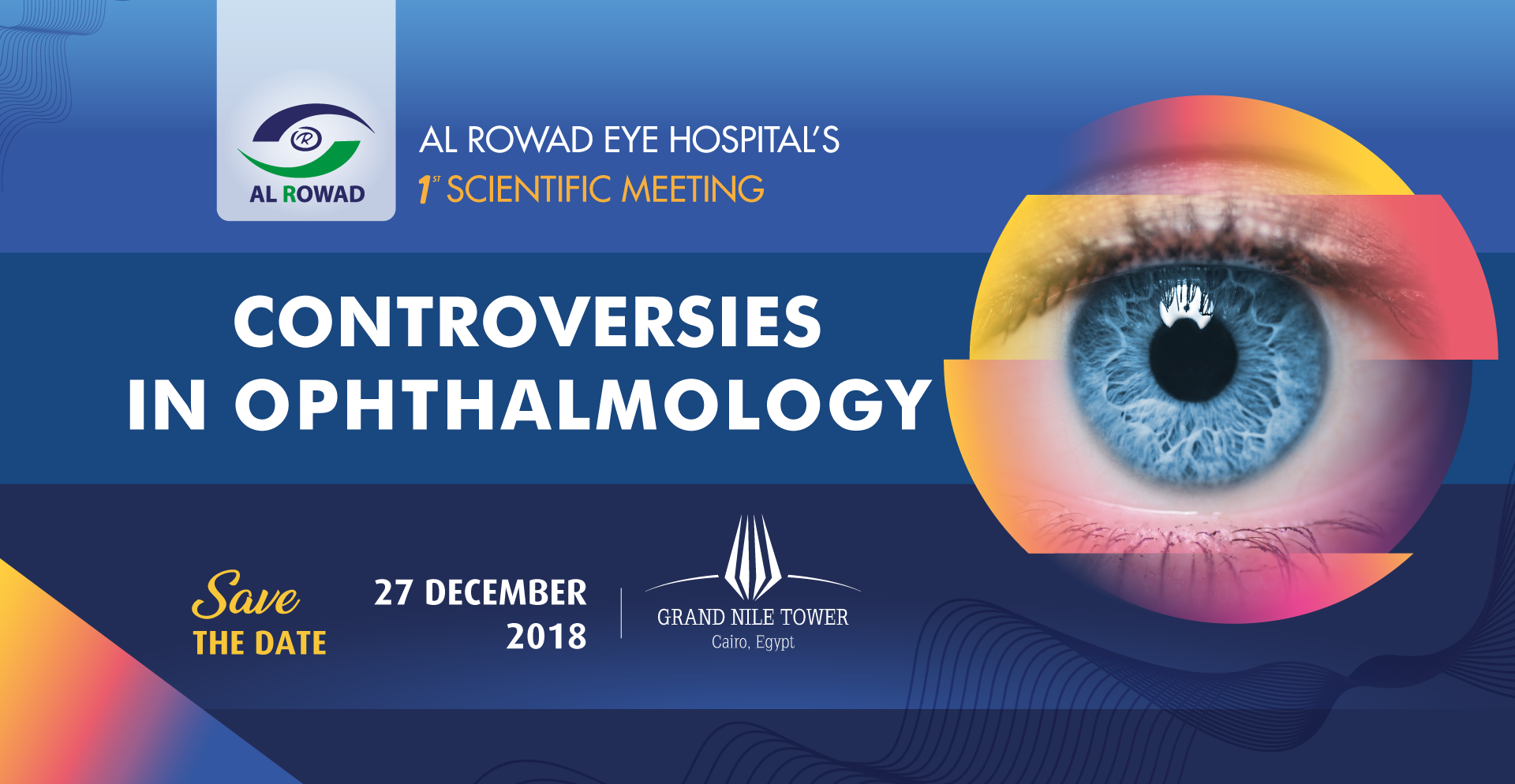 Al Rowad Eye Hospital Annual Meeting
For further information or inquiries, please follow this link:
---
About The Meeting:
Dear Colleagues,
It is our great pleasure to welcome you to the 1st Annual Scientific Meeting of Al Rowad eye hospital that will be held on the 27th of December at Grand Nile tower, Cairo, Egypt. Over the last decade, Al Rowad eye hospital has established itself as one of the leading eye care service providers in Egypt. The aim of the meeting is to share and exchange our experiences and the up to date knowledge of ophthalmology. The theme of this conference is controversies in Ophthalmology. Everyday practice hot topics in different subspecialties will be addressed. Should I do femot-LASIK or femto-smile, DALK or femto- assisted keratoplasty, use premium IOLs or standard IOLs, intravitreal injections or the new micropulse laser, should I sell my FFA and buy OCTA instead… and more other hot topics in plastic, glaucoma and pediatric surgeries. Each controversy will be presented by two eminent speakers and YOU are the judge.
Finally, we hope you will enjoy this year's meeting.
Best Regards,
Conference Board