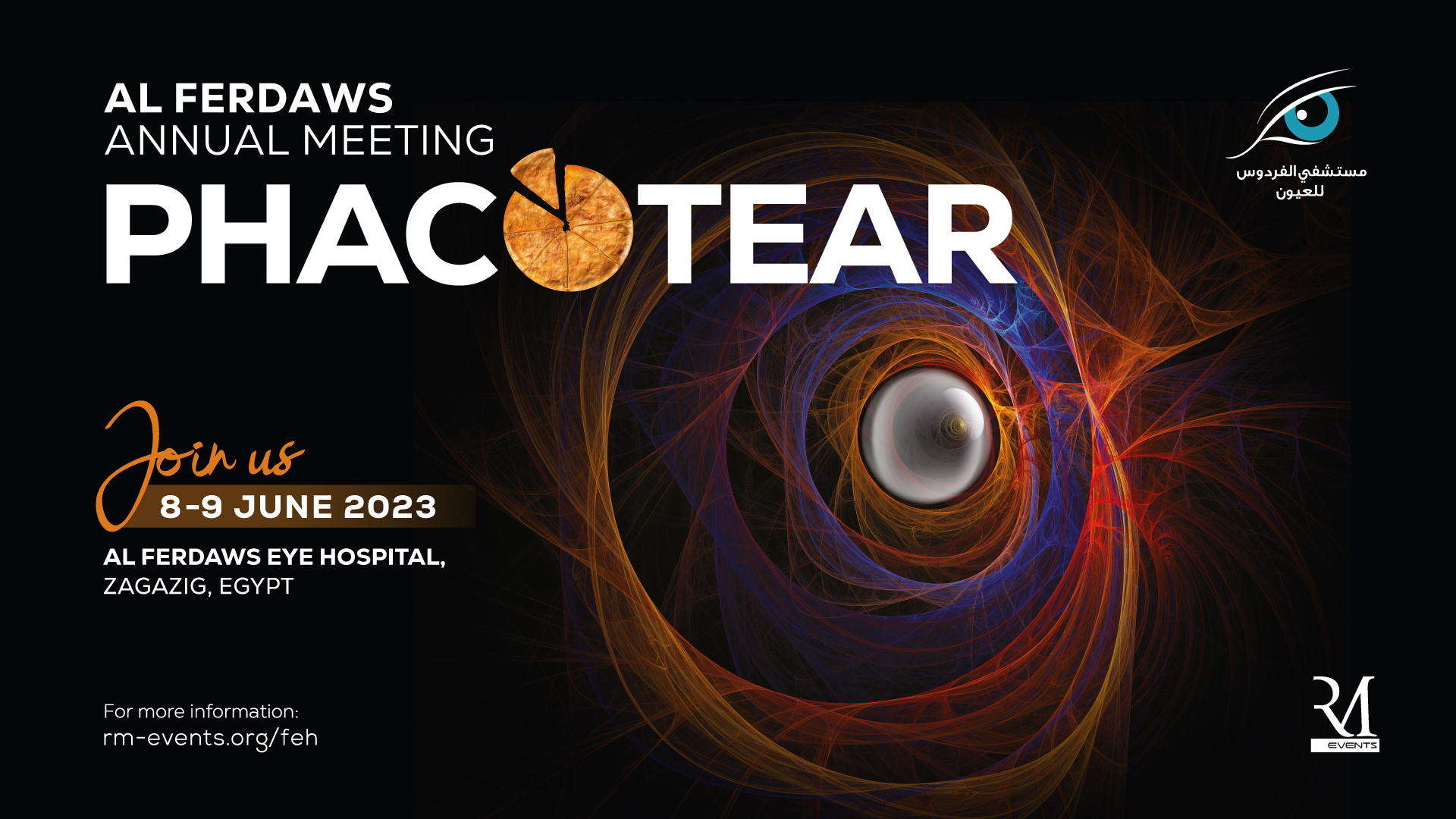 Al Ferdaws Annual Meeting Phaco Tear
Dear Colleagues,
On behalf of AL Ferdaws Eye Hospital, we are honored to invite you to AL Ferdaws Eye Hospital Meeting (PhacoTear) that will be held at
AL Ferdaws Eye Hospital, Zagazig, Egypt from the 8 th till the 9th of June, 2023.
For the first time in Egypt, this meeting will bring forth highly selective masters, who will be steering an Educational Dry Lab and
Cataract Educational Live Surgery.
The objective of this practical and interactive meeting is to guide the staircase of the cataract surgery. The meeting will organize hands-on courses, and discussions with qualified topic experts reflecting on the
presentations and interacting with the speakers.
Looking forward to connecting with you at this delightful forthcoming meeting.
Best Regards